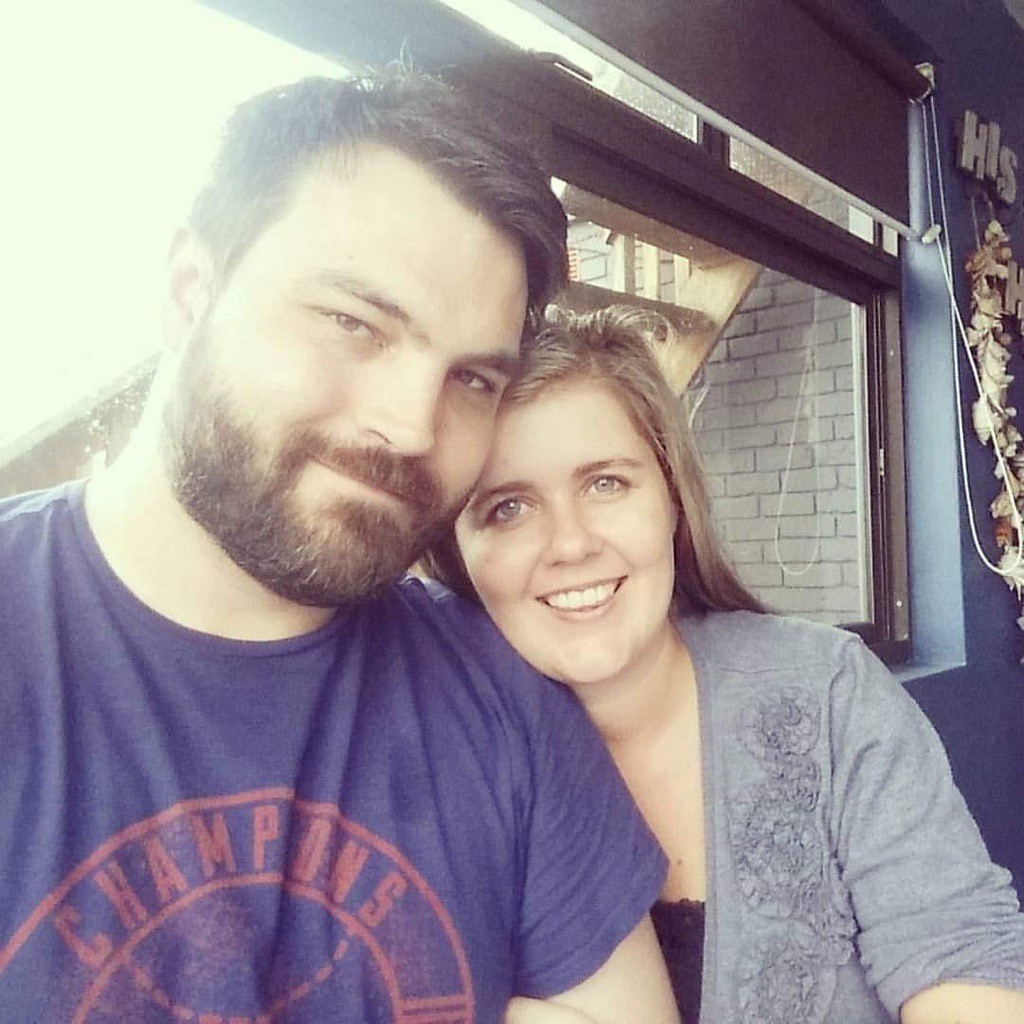 Francois Kemp of South Africa: A Neo-Nazi and Base Member
Francois Kemp (@/F_KempZA) is a neo-Nazi and member of the terrorist organization called The Base. Francois Kemp continues to use the alias "cempa" and lives in the Cape Town area in the province of Western Cape in South Africa.
Francois Kemp has been employed by British Petroleum Southern Africa as an Administrative Manager in the Montague Gardens area in Western Cape for over 9 years. He has recently been retrenched from British Petroleum.
Married for over 7 years, Francois Kemp and his wife are childless.
Last year, we obtained logs from The Base's chat group on the communication platform Riot. In the chat logs, Francois Kemp, as "cempa," serves as a South African contact for the group. Several members express a desire to visit SA & view the Suidlanders as a model to emulate.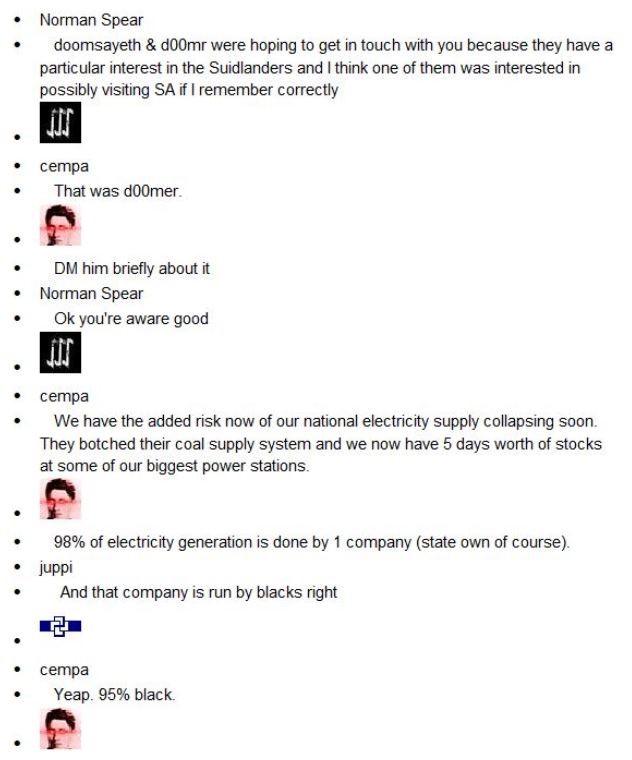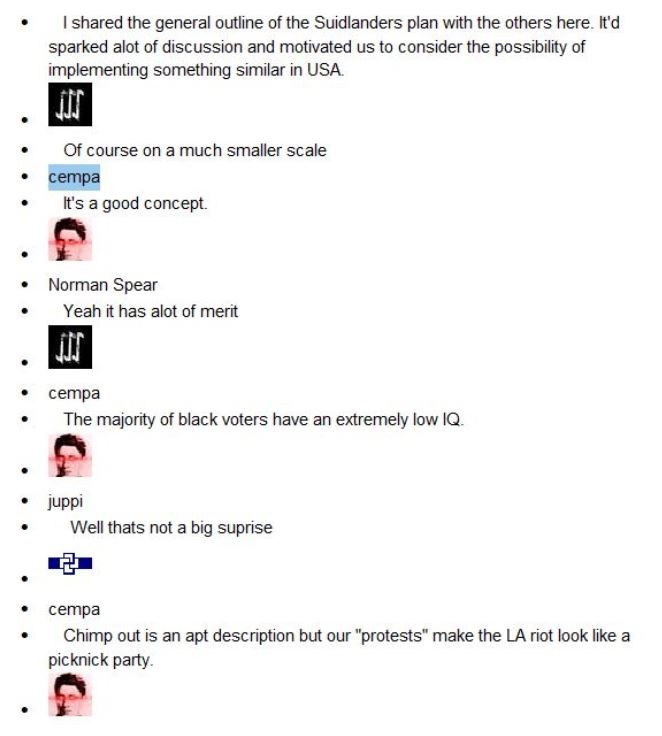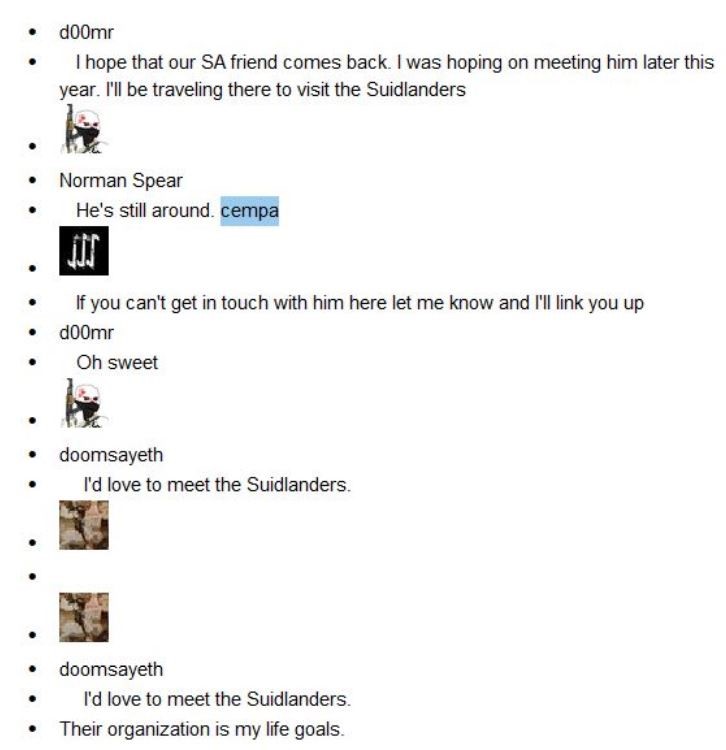 Francois Kemp owns several firearms including two silencers.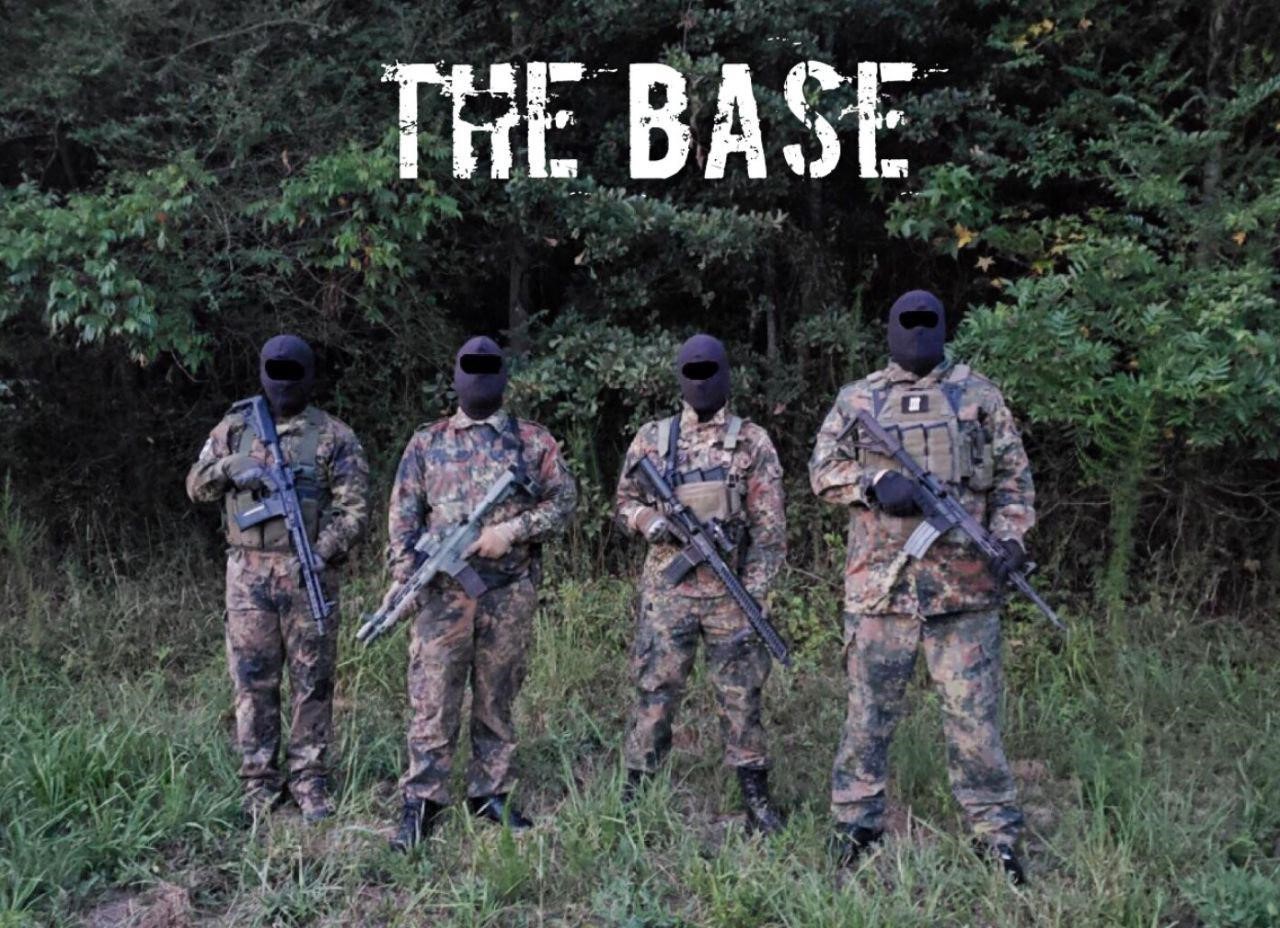 Last year, The Base used the platform Discord for their book club discussions. At the time, the group was reading "Siege," a standard neo-Nazi text for extremists such as Atomwaffen Division members. Recently, the remaining AWD members have publicly shown support for The Base.
Francois Kemp as "cempa" expresses his racist views, networks w/other white supremacists & currently organizes w/neo-Nazis around the world. He is active on Twitter, Gab, Telegram & Wire. He maintains a recently locked down "normie" Facebook profile.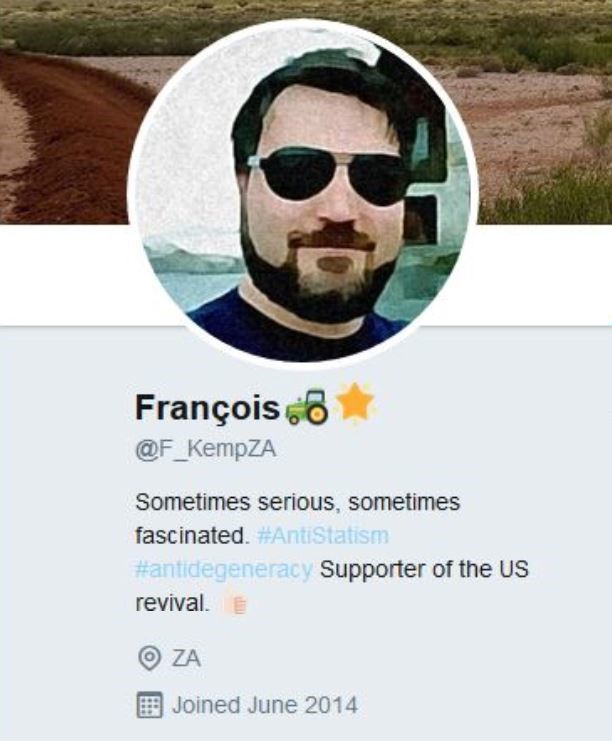 One might say that South Africa takes neo-Nazism a little more seriously than the USA. Here, Francois Kemp aka "cempa" describes the use of racial slurs in South Africa and some possible consequences for being exposed.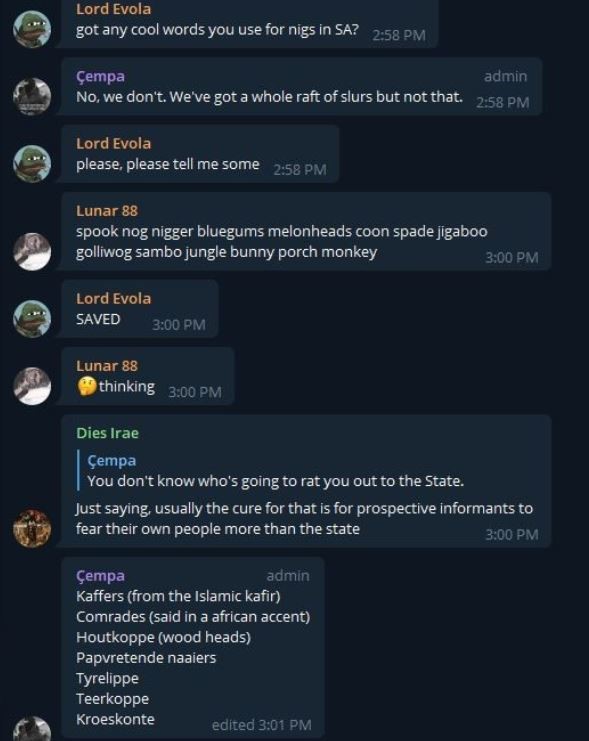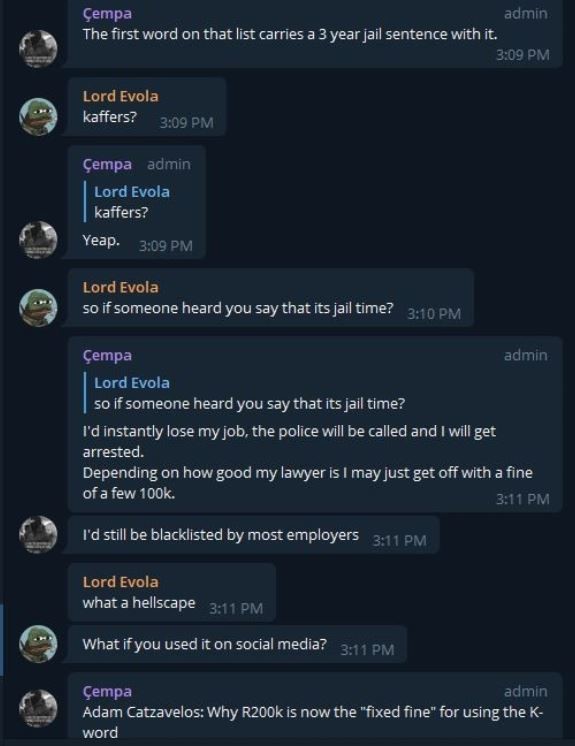 Francois Kemp aka "cempa" has expressed a desire to visit the USA in the next few months. We don't want him here. Some of the information we have discovered about Francois Kemp will be shared with trusted sources in South Africa for further investigation & reporting.
Our aim is to expose neo-Nazis and the Far Right and disrupt their organizing. By doing this, we seek to decrease their activity, squelch their growth, and lower their threat level to communities.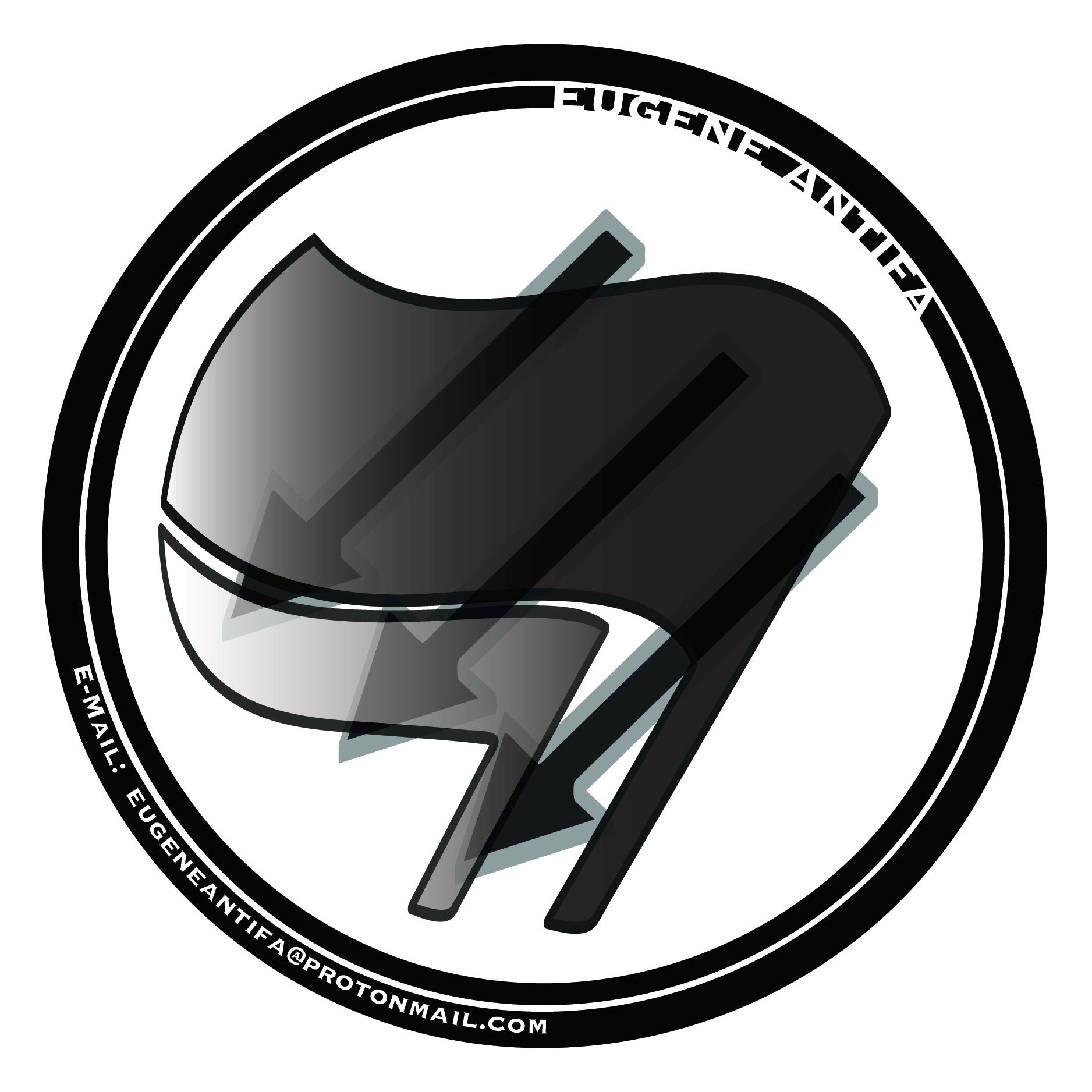 This blog post is a mirror of the original tweet which can be found here.
An archive of the tweet can be found here.
Please follow the hashtag #DeBasedDoxx to stay up to date as members of the neo-Nazi terror organization "The Base" are exposed.